Dating Pool
October 2018
Click to see a live version of the work
I
Dating Pool is about dating. The idea came from living my own life. Many people are frustrated about dating. Finding the right partner seems so hard.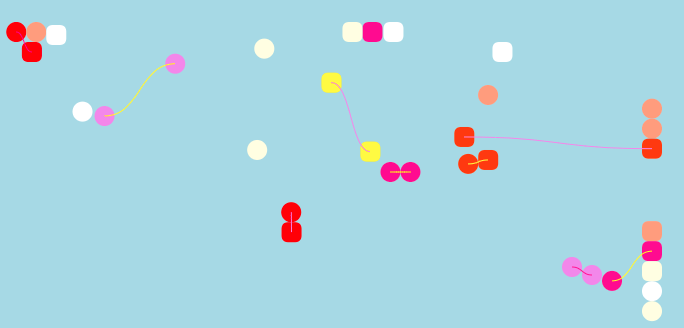 It's as if you are looking at a swimming pool from some tall building. "People" are "dating" in the pool.
II
I think about making computer simulations as drawing caricatures - you don't just copy the reality; you extract interesting features from the reality and exaggerate them.